Staff
Our dedicated staff members are here to provide support, compassion, and information to help you through your journey of grief and the celebration of your loved one's life.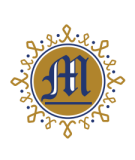 Matthew James Gjurich
President, Supervisor, Licensed Funeral Director, Certified Crematory Operator
Matthew J. Gjurich, the President and Supervisor of Miller Funeral Home, personally offers families over 23 years of experience and professionalism in the field of Funeral Management and Planning. Receiving his Funeral Director License in 2002, Mr. Gjurich bought Miller Funeral Home, at 555 Tayman Ave., Somerset, PA, in 2020.
Matt is a graduate of Richland High School. He received his degree in Funeral Management from Pittsburgh Institute of Mortuary Science. While in Pittsburgh, Matt served as the President of the Oakland Lion's Club, supporting those with vision impairments. Matt went on to serve his internship with Murphy Funeral Home in Arlington, VA. He became a lifelong member of the Arlington Centennial Glebe Masonic Lodge, #81. Matt continued to work for his friend and mentor, Barry Murphy, for 12 years before returning to his hometown of Johnstown, PA.
Matt married his lifelong sweetheart, Jennifer, in 2013. The couple planned to stay in their hometown of Johnstown and raise their son, Milan, born in 2016. Matt continued to gain experience in Funeral Service in the Johnstown area. Throughout his 23 years of experience, Matt has excelled in his ability to assist families in their time of need, in a compassionate and caring manner.
In late 2019, Matt began working at Miller Funeral Home. He was fortunate to be given the opportunity to purchase Miller Funeral Home and Crematory in 2020. Miller Funeral Home has been family operated since 1953, when Wilbur Miller opened the business. Wilbur's son, Wally Miller, took over as Operator of Miller Funeral Home in 1994. Wally went on to open the only crematory in Somerset, PA in 2010. The crematory was and is presently used exclusively for the Miller Funeral Home clientele.
As a true family man, Matthew plans to continue the family oriented, professional services that have always been offered by Miller Funeral Home.